Léane y Blake, ella francesa y él inglés, no son dos piezas de un puzle destinadas a encajar. En realidad, ni siquiera se soportan cuando el concurso de periodismo de la universidad los sitúa en el mismo punto de partida.
Él valora sus sueños por encima de todo y no dejará que nada se interponga en su recorrido hacia la meta, ni siquiera el seductor acento de Léane. Ella necesita el dinero del premio y utilizará todos sus encantos para convertirse en ganadora. Ambos están dispuestos a todo, incluso a ignorar el magnetismo que poco a poco irá surgiendo entre sus artimañas y discusiones.
Pero, cuando el calor de la atracción entre en su punto álgido, el frío de la realidad les demostrará que a veces los caminos más largos deben realizarse con alguien que te lleve de la mano.
CreateSpace Independent Publishing Platform.


Everything done in darkness, will eventually be brought into the light.
I ran, but all it did was keep me one step ahead of my past. I tried to start over; new name, new identity. But you can't change your soul.
A fresh start at college was just what I needed. For a while, it worked. I was the party girl, the one that seemed confident, but it was a lie.
When guys kissed me--I felt only pain.
When they touched me--Nothing but fear.
Deep inside, every girl wants to be the beauty in the story, to find someone that will see you as their world.
But the truth? I was the beast. And as much as I wanted redemption, I wasn't fool enough to think I'd ever get it.
Until he walked into my life.
I wasn't prepared to fall for someone. My scars were too deep, the wounds too raw. But he offered me peace, he offered me security. I should have known it was just another lie--I should have known that falling in love with my professor was a bad idea.
But I was powerless to stop myself from falling.
And he was powerless to catch me.
Because the darkness finally caught up to me, and as fate would have it, a cruel twist almost bled me dry. But I'm stronger than I knew. I'm stronger than you think.
You think you know my story, but you don't....after all everyone has Shame in their lives-- and I'm no longer afraid to show you mine.
Every touch has its price
Layla Shaw is trying to pick up the pieces of her shattered life—no easy task for a seventeen-year-old who's pretty sure things can't get worse. Her impossibly gorgeous best friend, Zayne, is forever off-limits thanks to the mysterious powers of her soul-stealing kiss. The Warden clan that has always protected her is suddenly keeping dangerous secrets. And she can barely think about Roth, the wickedly hot demon prince who understood her in ways no one else could.
But sometimes rock bottom is only the beginning. Because suddenly Layla's powers begin to evolve, and she's offered a tantalizing taste of what has always been forbidden. Then, when she least expects it, Roth returns, bringing news that could change her world forever. She's finally getting what she always wanted, but with hell literally breaking loose and the body count adding up, the price may be higher than Layla is willing to pay….
William Harrigan wants one thing – to stay in L.A. past college graduation. With a student visa set to expire, the clock is ticking.
When he lands a gig that pairs him with the beautiful blond spitfire Jess, he's scored his best shot at living out the American dream.
Winning her trust would be a whole lot easier, however, if he didn't have ulterior motives...
But there's no faking the intense attraction between them. Try as they might to resist each other, soon sparks are flying, as they devise a plan to sneak into the ceremony. But when Jess' new celebrity client raises the stakes, she starts to smell blackmail, and soon she and Will are chasing down cheating directors, staking out clandestine trysts, and making fake IDs, all while sneaking scene-stealing kisses and hot nights together.
The audience loves a happy ending, but in a town where everyone's acting and no one's playing by the rules, can Jess and William find their own ever after in time?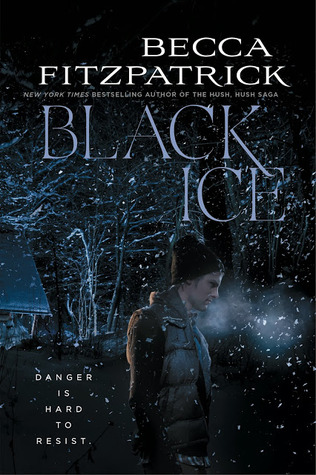 Synopsis.
Sometimes danger is hard to see... until it's too late.
Britt Pfeiffer has trained to backpack the Teton Range, but she isn't prepared when her ex-boyfriend, who still haunts her every thought, wants to join her. Before Britt can explore her feelings for Calvin, an unexpected blizzard forces her to seek shelter in a remote cabin, accepting the hospitality of its two very handsome occupants—but these men are fugitives, and they take her hostage.
In exchange for her life, Britt agrees to guide the men off the mountain. As they set off, Britt knows she must stay alive long enough for Calvin to find her. The task is made even more complicated when Britt finds chilling evidence of a series of murders that have taken place there... and in uncovering this, she may become the killer's next target.
But nothing is as it seems in the mountains, and everyone is keeping secrets, including Mason, one of her kidnappers. His kindness is confusing Britt. Is he an enemy? Or an ally?
BLACK ICE is New York Times bestselling author Becca Fitzpatrick's riveting romantic thriller set against the treacherous backdrop of the mountains of Wyoming. Falling in love should never be this dangerous…